Day of the Badger
April 5, 2022 @ 8:00 am

-

April 6, 2022 @ 5:00 pm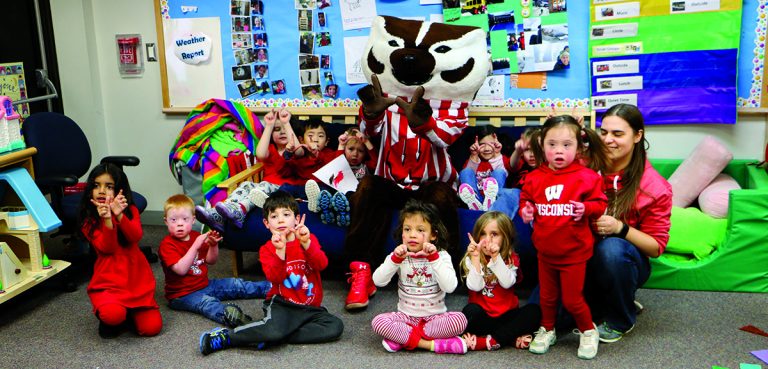 How gifts make a difference:
The Waisman Early Childhood Program (WECP) is a model early childhood program with a developmentally diverse enrollment. One-third of the enrollment is reserved for children with developmental disabilities such as autism, cerebral palsy, and Down syndrome. Your gift helps WECP provide a supportive and enriching environment that fosters each child's social-emotional, cognitive, and physical development at their own pace through play-based learning experiences.
Why we need your support:
The WECP provides exceptional, inclusive education to preschool students of all abilities. Like many other early childhood programs, the WECP was hit hard during the pandemic and faces financial challenges.
Your gift helps strengthen the WECP and provides a broad range of resources for the children in our program such as: accessible play equipment, learning and enrichment tools, and speech and language and occupational therapy services for children with special needs.
Your support helps every child in our program learn, grow, and thrive!
What is day of the badger
Day of the Badger is a day — and then some — to celebrate and support UW–Madison. It's exactly 1848 minutes for all alumni, students, and friends throughout Badger nation to make a far-reaching impact in a short amount of time.
Venue: 1500 Highland Ave. Madison, Wisconsin 53705