Go With Your Gut: Healthy Living = Healthy Bowel Webinar
November 30, 2018 @ 10:00 am

-

11:30 am

This webinar has been rescheduled to Friday, November 30, 2018: 10:00 – 11:30 AM
Participants will be sent a Zoom Meeting access link via email prior to the training.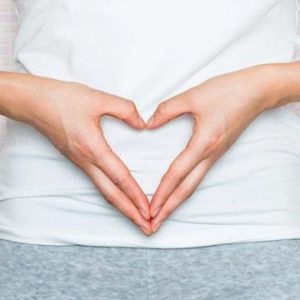 A nurse who works with individuals and their supports in the communities where they live shares practical ideas for good health.  She will share information on how eating and drinking well while keeping active can help keep your gastrointestinal tract working well.
Constipation or diarrhea often becomes a health issue for many who must take medications with side effects which cause these problems, resulting in health crises if they are ignored.  This session will include ideas on how to keep track of bowel health along with ideas of what can be done proactively to prevent crises.
These webinars are free to attend and accessed through Zoom Video Conferencing. There is a $20 charge to receive a Certificate of Attendance for 1.5 Continuing Education Hours. For more information on participation credit, contact Rachel Weingarten: weingarten@waisman.wisc.edu.
---
Waisman WIN Distance Learning
The Waisman WIN (Wellness Inclusion Nursing) program is excited to announce a new series of online training opportunities for individuals around the state of Wisconsin. This series provides expertise, training, and resources through videoconference workshops for individuals who support the overall health and well being of adults and children with IDDs in their communities.
Access to resources and clinical services focused on the specialized healthcare needs of individuals with disabilities may not be available in many rural and underserved communities in Wisconsin and beyond. To meet this need, the Waisman Center aims to expand access to its specialized resources and expertise through WIN videoconference workshops.
Who should participate?
Family members, caregivers, residential and vocational staff, and others who support adults and children with intellectual and developmental disabilities (IDDs) in the community.
About Waisman WIN:
The Wellness Inclusion Nursing (WIN) Program nurses serve as consultants to residential and vocational team members, families and health care providers focusing on restoring, maintaining and promoting maximal health and independence for adults with developmental disabilities (DD) so they can achieve the best life possible.
Presented by Marcia Stickel, Clinical Nurse Specialist, Waisman Wellness Inclusion Nursing Program Director