Health Highlights for Caregivers of Persons with Prader-Willi Syndrome Webinar
May 3, 2019 @ 11:00 am

-

12:30 pm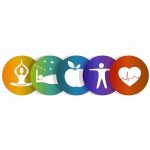 In many ways, the body of people with Prader-Willi syndrome (PWS) works differently than most. A problem in their brain,
affects their ability to control their appetite; regulate their body temperature; feel pain accurately; produce many hormones; have strong bones; swallow and digest their food properly; control their emotions and learn and understand things. They rely on caregivers to help them educate and advocate for many of their health needs. Unfortunately, many care providers do not have knowledge of these unique health needs. The purpose of this presentation is to:
Provide simple information about health issues that adults with Prader-Willi syndrome (PWS) may face in a concise, easy to understand format so caregivers can confidently monitor and advocate for the health concerns of those in their care.
Highlight some ways caregivers can prevent and manage these health concerns if/when they occur.
Share resources that can be accessed and utilized when they have questions or concerns.
Register Here: https://www.surveymonkey.com/r/COWtraining
Time Allocation: 90 minutes (75 minutes presentation; 15 minutes questions and answers)
Format: On-line Webinar utilizing a Power Point Presentation. Handouts and a study guide will be shared with an optional posttest included that can be utilized by a provider if desired if using as a training tool.
Access the Zoom meeting here:  https://zoom.us/j/8864326887
Meeting ID: 886 432 6887
Presenter:  Barb Dorn, RN, BSN, Nurse Educator. Consultant, author, speaker and educator on various health topics on behalf of persons with PWS.
Topics:
Brief Overview of PWS – A Defect in the Brain

Not feeling full – always hungry (Hyperphagia)
Life Threatening Obesity

Heart and Circulation problems
Breathing difficulties
GI Concerns

Swallowing problems – choking risk
Slow Stomach Emptying (Gastroparesis)
Too Much to Drink (Water Intoxication)
Constipation

Body Temperature Regulation Problems
Altered Pain Response
Low bone density – "soft bones"
Emotional, Behavioral and Mental Health Concerns
Skin Picking
Medication Sensitivity
Breathing Concerns
Hospitalization – Special Needs
Resources
Summary