Virtual Seminar – Matthew Maenner, PhD – "Modernizing CDC's Autism Public Health Surveillance Program"
March 25, 2022 @ 12:00 pm

-

1:00 pm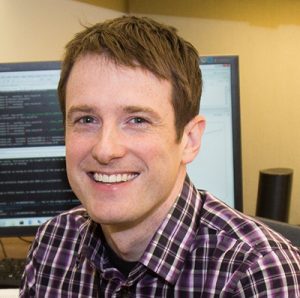 Matthew Maenner, PhD
Centers for Disease Control
Personal website: matthewmaenner.com
About the Speaker: Dr. Matthew Maenner is an epidemiologist and Surveillance Team lead in the Child Development and Disability Branch at the National Center on Birth Defects and Developmental Disabilities. He leads CDC's Autism and Developmental Disabilities Monitoring Network, which currently tracks the prevalence of autism among children, progress in early identification, and needs of adolescents in multiple U.S. communities. Maenner received the Presidential Early Career Award in Science and Engineering for advancing developmental disabilities research and surveillance. He joined CDC in 2013 as an Epidemic Intelligence Service Officer assigned to the Developmental Disabilities Branch. He received his Ph.D. in Population Health at the University of Wisconsin and completed a postdoctoral fellowship at the Waisman Center, University of Wisconsin-Madison, focused on intellectual and developmental disabilities research.
For Further Information or Zoom Participation
Contact: Clark Kellogg at kellogg@waisman.wisc.edu
The seminar series is funded by the John D. Wiley Conference Center Fund, the Friends of the Waisman Center and Eunice Kennedy Shriver National Institute of Child Health and Human Development (NICHD) grant P50HD105353.