Introduction to the program:
The AAC-PP is designed to support SLPs, and other team members, working with children or adults who need an AAC evaluation. It was developed with aims to: (1) provide increased access to services in the Communication Aids and Systems Clinic (CASC) for more individuals, (2) reduce the need for families to travel to the CASC for ongoing follow-up and intervention services, and (3) increase the statewide capacity of SLPs to provide AAC services.
When individuals participate in the AAC-PP, the initial evaluation and device trials are completed at the CASC.  This is typically done in a single visit; however, additional visits may be necessary. After completing the initial evaluation, the speech generating device (SGD) acquisition process (rental period, purchase documentation, and ongoing intervention) are carried out by each client's local team, with support from the clinical team at CASC.
Making a referral:
Referrals are accepted by a child's speech-language pathologist.  For questions about the appropriateness of a referral, or about the program in general, please email the "aacpartnershipprogram@waisman.wisc.edu."  Note, there is no cost to a referring provider or organization to participate in this program. The evaluation is billed through the individual's medical insurance, which is confirmed prior to scheduling.
To refer a client to the AAC-PP, please complete this form: https://uwmadison.co1.qualtrics.com/jfe/form/SV_7QzoSQrzYQD2BX8
Before the evaluation:
The following resources are strongly encouraged for referring partners to complete prior to the evaluation.
The AAC-PP has partnered with the AAC Learning Center at Penn State to offer a series of e-learning modules. Please work your way through each module including: the quizzes, Certificates of Completion, and feedback surveys. Please save your Certificate of Completion to track your professional development hours/continuing education units. Your Certificate is also stored at the Moodle site if you should need it in the future. Please click here to create a free account and enroll in the courses. The module "Special Project, CASC Wisconsin" is required for participation.
We offer recorded presentations focused on the AAC evaluation process, specifically "Feature Matching." These can be accessed here: https://uwmadison.box.com/s/idsyk9etih744a1fi48ekuxv2uekspm5
We also have a Roadmap AAC-PP that you can share with your student's family prior to the evaluation.
What to expect during the evaluation:
The evaluation will take place at:
Waisman Center
1500 Highland Ave
Madison, WI 53705
The referring partner will be invited to participate either in-person or virtually. The evaluation is typically 90 minutes. It consists of parent and team interview, multiple device trials, and creation of a wrap-up plan.
After the evaluation:
Following the evaluation, the CASC team member will make plans with the referring partner and family regarding next steps. This often involves submitting paperwork to a device company to request a rental of a speech generating device.
Additional resources provided include:
Device specific trainings
Enrollment in ECHO AAC
Data collection sheets: To be used to track student progress at both home and school during rental period.
Sample purchase addendum: To help guide generating needed funding documentation.
Template to complete the Prior Authorization for Durable Medical Equipment (PADMEA) as required by Wisconsin Medicaid for SGD funding.
Meet the Staff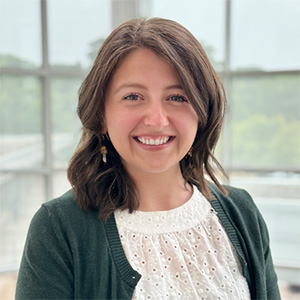 Anne Hinker, MS, CCC-SLP
Clinician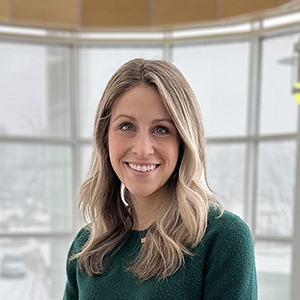 Lauren Hammer, MS, CCC-SLP
Clinician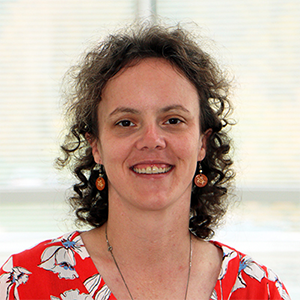 Jennifer Seale, PhD, CCC-SLP
Evaluator