Build Your Bridge: Table of Contents
The pharmacist can be an important member of the medical team. Have your child get to know the pharmacist.
Things you can do to encourage independence in safe medication management:
Meet the pharmacist.
Practice reading a medication label. Use the example provided below.
Discuss how to fill a prescription.
Discuss how to refill a prescription. Encourage your child to practice
requesting a refill and be close by in case they have questions.
Practice: An example of a prescription label.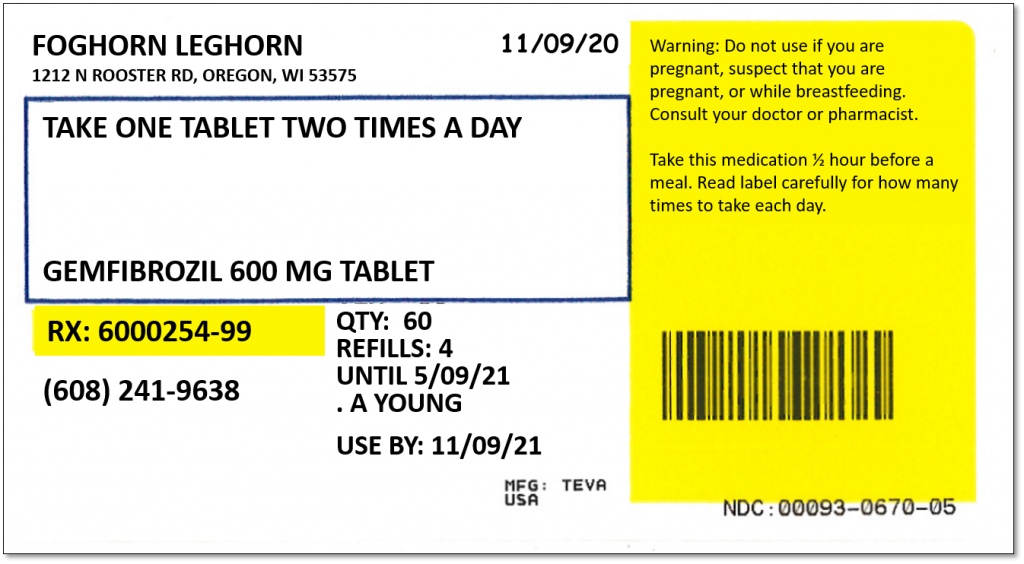 Actions I can take to encourage my young adult child to manage medications safely:
Discuss each medication.
Explain the purpose of each medication.
Label the bottles with the reason for taking the medication.
Talk about the difference between medications given by a doctor (prescribed) and those without a prescription (over the counter).
Discuss names of medications. Teach how to:
Recognize the name of the medication by seeing it or hearing it pronounced.
Know what the medication looks or feels like.
Carry a list in a wallet or phone.
Discuss the dosage and how to take it.
Know how much (dosage) of the medication is needed and how it is given (orally, inhaled, swallowed, injected).
Discuss allergies and drug interactions.
Carry a list of allergies or have them listed on their phone.
Discuss Side Effects.
Create a chart or medication diary.
Encourage independence by remembering to take medication.
Pill sorters
Calendars
Apps (Medisafe)
If your young adult child uses medical equipment or supplies, use the same discussion tips above to discuss use and refills.
Bonus Material:
Check out the Bonus Material page for more information on this topic.